---
8/14/2019 3:40:31 PM | By ND Brennan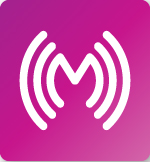 I am an author, and the Live Events Streaming Coordinator & Sr. Digital Marketing Executive at MADDCity.Live. And if you were to inquire about what exactly is MADDCity, an abbreviated description would be that MADDCity.Live is concert performances, major sporting events, and stage plays live over the Internet! We work in tandem with venues, promoters, booking agents, and musical artists, managers and recording labels as well as theatrical stage plays to bring their live performances to fans around the world via a pay-per-view platform over the Internet. In effect, we instantly broaden the seating capacity and single event performance royalties of performers by millions simply by offering their live performance over the Internet. It's what fans want and what the artists need.


Challenge
Weil & Jones we're hired to develop an innovative, appealing, and intuitive landing pages for MADDCity.Live.


Solution
Our goal for this project was very specific. We desired an initial Internet impression that easily and effectively communicated in the most excited fashion what MADDCity was, what we were offering, and how to reach out to us for your next live event. We realized that people generally don't have a lot of time or the desire to read long, elaborate descriptions about your company or its products and services. So we required a cost-sensitive solution that was effectively concise and informative yet sensory stimulating.

Weil & Jones were always accessible. Whether it was through a telephone call, a Slack thread, or text messaging, they made certain to make themselves available, which made the workflow practically seamless between our two organizations. Questions were almost immediately answered, and concerns were quickly addressed.


Weil & Jones can help you design technology solutions that engage users effectively. To learn what our firm can do for you, set up a free consultation today. Call our NYC office at +1 (646) 472-7900 or email us directly at business@weiljones.com