---
12/12/2017 4:17:00 PM | By Anthony Jones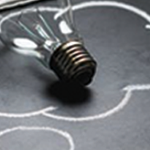 Save precious time
Bring an outside perspective
Through no fault of your own, your business may already be blind to problems that are preventing you from thriving. By using the right consultants, you can drive change by exposing your team to an outside perspective. Whether you realize it or not, your business may be preventing itself from growing due to the bias of your team or because they are simply too close to the issues to understand how to overcome them. Consultants bring a fresh perspective, which elevates their ability to identify the core issues that could be holding your company back. More importantly, they can speak openly about your relationship dynamics and other employee relationships that may contribute to problems and drag your company down.
Unique solutions
By hiring a consultant, you can expose your business to unique solutions that will impact your business' success. Many consulting services offer a plan of action that encompasses any specific goals or areas that need more attention. A consultant can also help your business attain a deeper understanding of the market and prevailing conditions. Consultants understand how to survey potential customers and put together a comprehensive marketing plan.
Have you thought about furthering your business by improving your branding strategy? A consultant can provide insight on how you can improve your branding strategy to target your demographic and introduce you to new marketing tools. Consultants can be a powerful ally to ensure you fully leverage your brand to attract customers and grow profits.
You can also use a consultant to gain a powerful, competitive edge. Consulting services offer expertise derived from other industries and sectors. Your consultant can bring extensive experience from working with similar companies that may include your competitors, which gives them a solid perspective of what other companies are doing and what you can do in your business to outperform others.
Choosing the right consultant is the cornerstone for evolving your business. Weil & Jones knows you need more than a cookie-cutter approach, so we offer creative support such as hypothesis modeling and idea development. These tools truly transform your business to give your customers what they need and more. For more information on how you can use our consulting services to evolve your business, contact Weil & Jones for an initial consultation at business@weiljones.com or +1 (646) 472-7900.