---
12/12/2017 4:46:48 PM | By Anthony Jones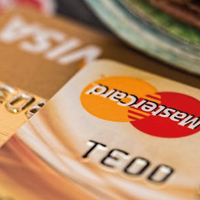 Be innovative
The digital experience is comprised of a flexible set of elements, ranging from content to design, that are delivered digitally. No matter how you decide to manage the digital experience that your business creates, you need to create a strategy that gives you the highest chance of influencing your customers to buy from you. What is the best way for your business to be innovative while impacting this area? You need to partner with consultants that have established a reputation as experts in digital experience management. The right consultants will dedicate themselves to learning your business inside and out. They will make recommendations on how your organization can take advantage of new technologies. Through leveraging innovative technology, your organization will exceed customer needs and help them attain ongoing digital engagement. Your business can create a digital experience that provides a high service level for customers, simply by thinking outside of the digital marketing box.
Strategize your content management
Master your data
Your business captures and stores massive amounts of data that help you understand who your customers are and what leads them to decide to buy from you. You need comprehensive data not only to understand who the customer is, but to give yourself the power to analyze your target market. You need a team comprised of marketing experts that understand how to leverage mass amounts of data, including demographics, purchase history and product data. SaaS data can offer your business real-time site information and updates that help you to define what impacts your customer journey. By mastering the data that is at your fingertips, you can use the insights you gain to deliver adaptive digital experiences that keep your customers coming back for more.

Creating and managing engaging digital experiences can be a complex, yet rewarding undertaking. Weil & Jones stands out from our competitors by truly tailoring customized support to empower you to rise above your competitors. We not only help you deploy digital experiences, we empower you to continuously gather user insights so you can improve their engagement.
For more information on how you can use our consulting services to evolve your business, contact Weil & Jones for an initial consultation at business@weiljones.com or +1 (646) 472-7900.