---
12/11/2017 6:19:38 PM | By Anthony Jones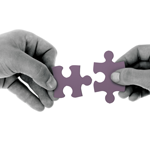 Gain deeper insights into your business
Custom-tailor your support
Every business is unique, making it essential to have a custom-tailored strategy to support your goals. Through exploring the possibilities of consulting services, your business opens itself up to a world of options that will help connect the dots throughout your organization. Third-party integrations are so customizable any business can put together a unique support strategy to evolve their enterprise. By implementing systematic and technical strategies with a true drive for results, you will improve your overall turn-around time and reduce operational costs. Why not give your business the support that it craves?
Leverage technical experts
Regardless of the types of goals you have in mind, the desired impact for any goal you set is to grow your business. You need experts in many areas to make this a reality – especially experts in the technical area. Third-party integrations can give you access to technical personnel that operate as an external resource as you work towards your goals. By leveraging the expertise provided by these types of experts, you can gain a competitive edge for your technology-driven initiatives.
Accelerate your responsiveness
Whether you realize it or not, the keystone for achieving your business goals is to have a sound strategy for analyzing your company data. Data analytics can be complex, making it a time-consuming and often daunting task for any team. By leveraging third-party integrations, you can allocate your resources for other important areas and let your strategic partners do the heavy lifting. Cloud-based third-party integrations can help you respond faster to the changes with your business and target market by giving you up-to-date data analytics. Take it a step further by introducing real-time data analytics, and you can accelerate your responsiveness to any changes that come your way.
Weil & Jones can help you uncover operational inefficiencies, identify areas for improvement, and design technology solutions geared toward improving day-to-day business operations and increasing profitability. To learn what our firm can do for you, set up a free consultation today. Call our NYC office at +1 (646) 472-7900 or email us directly at business@weiljones.com.