---
5/16/2018 2:24:58 PM | By Anthony Jones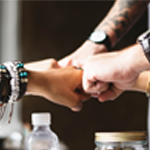 Build a Strong External Presence
Use the Most Relevant Data to Drive Short-term Decision Making
The demand for data and analytics services has skyrocketed as their reputations as valuable commodities for nonprofit organizations have grown. Comprehensive data analysis is key for understanding the strengths and opportunities of your organization. Most NPOs do not have the time or resources to undertake data analysis projects. However, you still need relevant data to give you insights and make the right choices.

To make prompt, impactful decisions, the right development ops partner can work with you to understand how an NPO can best leverage technology in this area. In addition, your partner can effectively generate and isolate types of data which should be measured. After you identify your areas of opportunity, you will need development ops resources to speed up implementation time and support your new capability while you push your organization forward.

Well informed decisions backed by insights garnered from good data provides you the power to increase donor engagement. Imagine having the confidence to make rapid, informed changes based on your expanded sets of data. Development ops resources can help support your programs in many ways such as segmenting relevant data that allows you to make impactful decisions quickly. Weil & Jones can guide you in determining relevant benchmarks and building end-to-end models that track key data points. Through this expertise, you can adapt your fundraising campaigns just in time to inspire your donors to give all that they can.
Make Your Budget Go Farther
As a nonprofit, you want to be the most effective fundraiser for your cause. However, to do so can require a significant budget in and of itself. Your organization needs to invest wisely. Dev ops partners in many cases can be less costly than internal hires and you have access to a more diverse set of skills. When you approach your development ops partner, it is a good practice to have an idea of what you need and the level of service you require. Don't just ask for a proposal; initiate a discovery conversation centered around your organization's needs. Discuss vision and purpose with your potential partner. Share current insights and data to communicate your strong points and areas of opportunity. Articulate why your goals exist. When you brief your partner in this manner, they can truly intertwine their expertise and experience with your organization and give you the power to maximize your return on your donor programs.
Let Your Partner Put It All Together
Weil & Jones offers an evaluative, fact-driven approach that helps nonprofit organizations assess weaknesses and define opportunities to increase business performance. This type of diagnosis is key for pushing your organization forward. In addition, this type of partnership allows you to identify where you can lower risk and focus efforts in the most profitable areas.

Our technology services can help you evolve your nonprofit organization. By collaborating with our experts, you can empower your organization to approach donors more effectively and streamline day-to-day operations. We work proactively with your NPO to help you restructure your projects and examine existing operations to determine how you can maximize your funds. With the right data, you can change your approach to inspire existing donors and acquire a broader donor base. Give your NPO access to a development ops partner that makes the impossible more possible.
Weil & Jones can help you uncover operational inefficiencies, identify areas for improvement, and design technology solutions geared toward improving day-to-day business operations and increasing profitability. To learn what our firm can do for you, set up a free consultation today. Call our NYC office at +1 (646) 472-7900 or email us directly at business@weiljones.com.